7 Day Freshness Guarantee

Order in just 3 steps

Buy now pay afterwards

Same day delivery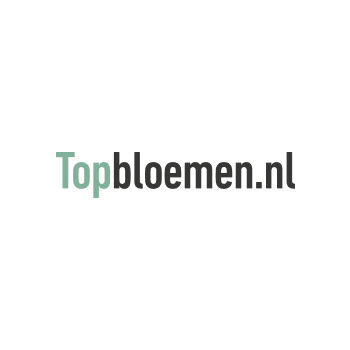 This festive picking bouquet with shades of red brings a lot of coziness to the table. The red berries in this bouquet, called Ilex, are the real Christmas flowers for many people.
Order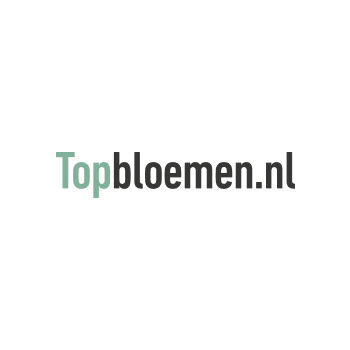 This hand-tied bouquet comes with Green florist seal of approval. The Green florist label guarantees that the bouquet meets set requirements regarding sustainable and responsible methods of cultivation and growing.
Order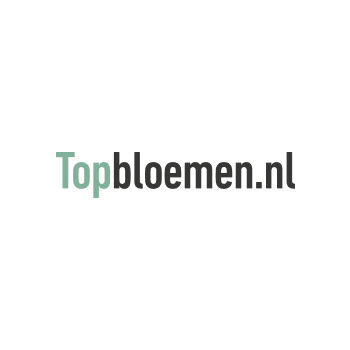 If you want to make a real statement in your living room, choose bouquet Estelle! Full of special Christmas flowers like the ilex berries and the white amaryllis, this bouquet is a feast for the eyes. Fun to get, but even more fun to give!
Order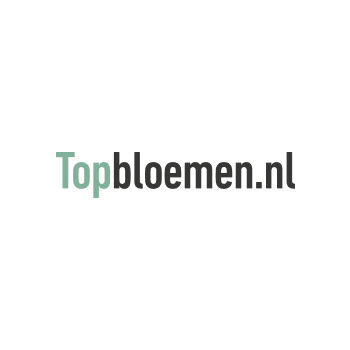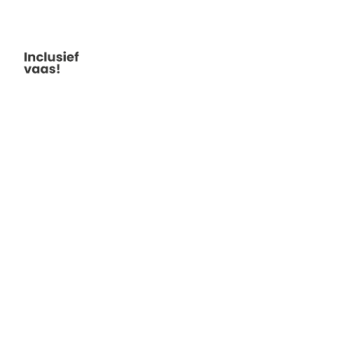 A stylish and subtle combination of amaryllis and Christmas greens and eucalyptus, for anyone who loves subtle Christmas decorations.
Order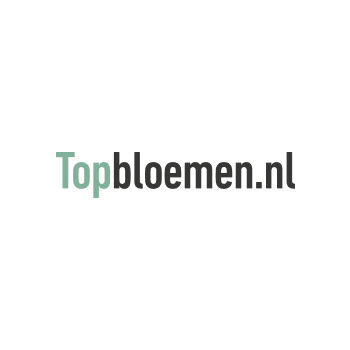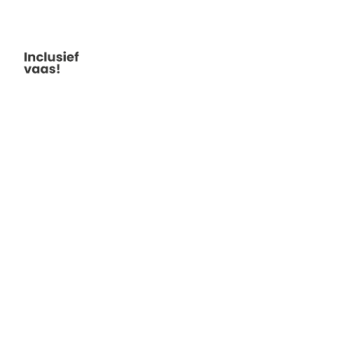 Bouquet Annette white
From
A stylish and subtle combination of white amaryllis and Christmas greenery and eucalyptus, for anyone who loves subtle Christmas decoration. Easily order online at Topbloemen.nl and have it delivered to the recipient! Complete the surprise with your personal message.
Order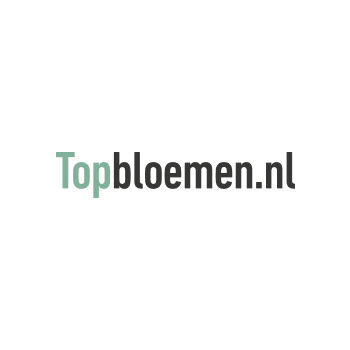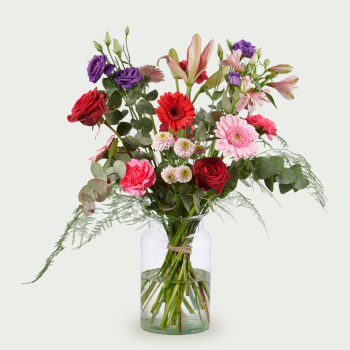 Make your mom feel special this Mother's Day with bouquet Carmen! This beautiful gift is full of special flowers.
Order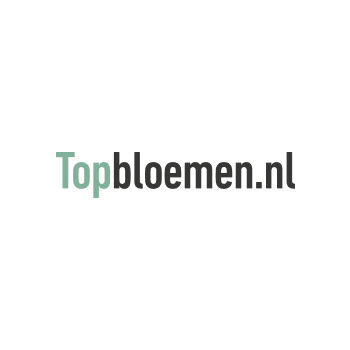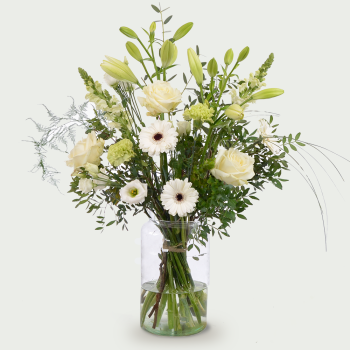 The combination of the different white flowers give the bouquet a timeless look. The bouquet includes gerberas, roses, lilies, snapdragons and more!
Order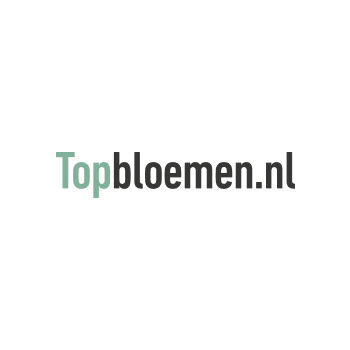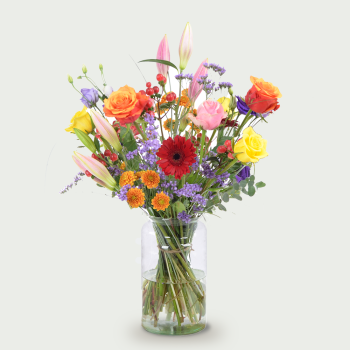 A loose bound bouquet with different beautiful color shades. This bouquet includes gerberas, roses, santishas, lilies and more!
Order
Plukboeketten
Plukboeketten zijn tegenwoordig immens populair en zorgen direct voor een goede sfeer in huis. Ze kenmerken zich door de hoge bloemen met weinig blad, zodat de focus volledig op de bloemen komt te liggen. Met een boeket plukbloemen kiest u voor een speels en vrolijk karakter in uw huis of die van de ontvanger. Bij Topbloemen.nl ontdekt u een ruim aanbod met de meest gevarieerde plukboeketten.
Vrolijke boeketten met plukbloemen
Bij Topbloemen.nl geven we u graag een grote collectie om uit te kiezen, zodat u altijd een plukboeket kiest dat perfect bij u past. Wat dacht u van het kleurrijke boeket Laurie, met onder meer oranje lelies, rode gerbera's en roze rozen? Of ga voor het helderwitte plukboeket Elin met stralende eyecatchers. U bestelt uw favoriete plukboeket in de gewenste grootte, namelijk klein, middel of groot.
Plukboeketten bezorgen
We bezorgen plukboeketten in heel Nederland. Wanneer u vóór 14:00 uur bestelt dan staan we dezelfde dag nog aan de deur met uw kersverse boeket. Ook een datum in de toekomst kiezen is mogelijk. Bovendien geniet u van 7 dagen versgarantie. Minimaal, want plukboeketten die 14 dagen in volle bloei staan zijn bij ons zeker geen uitzondering.
Plukboeket met vaas en kaartje
Wanneer u een mooi plukboeket uit het aanbod van Topbloemen.nl uitkiest dan kunt u tevens direct een bijpassende vaas bijbestellen. Zo komen uw plukbloemen nóg beter tot hun recht. Dit is tevens leuk om cadeau te geven. In dat geval kunt u optioneel ook nog een kaartje toevoegen met een persoonlijke tekst.
Online plukboeketten bestellen
En, welke plukboeketten ziet u al stralen in uw interieur? Met ons ruime aanbod is het zeker tof om te variëren en uw huis steeds weer te voorzien van een nieuw boeket plukbloemen. Zachte tinten, bonte kleuren, neem een kijkje in het aanbod plukboeketten op Topbloemen.nl en bestel het mooiste, stralende boeket voor uzelf of voor uw ontvanger. Zo creëert u maximale sfeer in huis!
Read more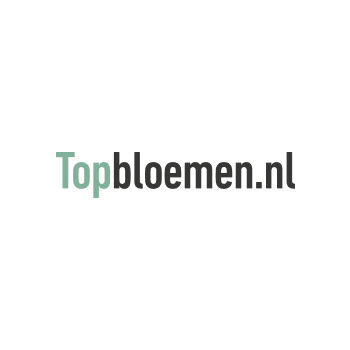 This bouquet comes with Green florist label. The Green florist label guarantees that the bouquet meets the requirements for sustainable and responsible cultivation.
Order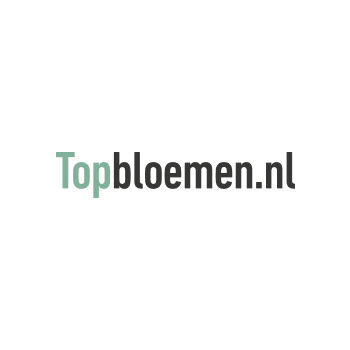 Bouquet Mia is special because it contains as many as ten different types of flowers. Give her a beautiful spot on your kitchen table and enjoy!
Order