7 Day Freshness Guarantee

Order in just 3 steps

Buy now pay afterwards

Same day delivery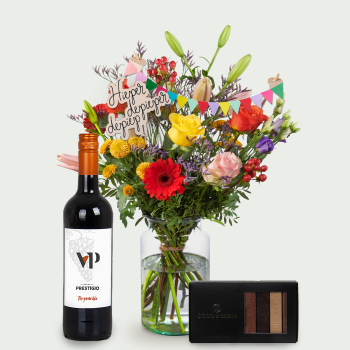 Birthday bouquet Laurie
From
Surprise your loved ones with a beautiful bouquet with lots of different flowers! Birthday bouquet Laurie contains flowers like gerbera, santini, rose, lily and many more.
Order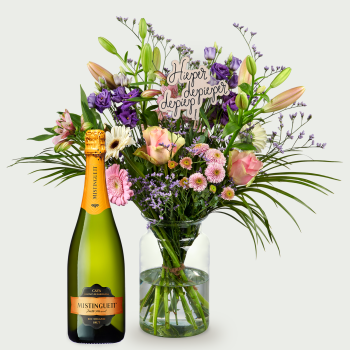 Birthday bouquet Raya
From
Add some sustainability to your birthday gift with bouquet Raya! This bouquet has the Green Florist label which shows that the breed and cultivation of flowers are done in an ecofriendly way.
Order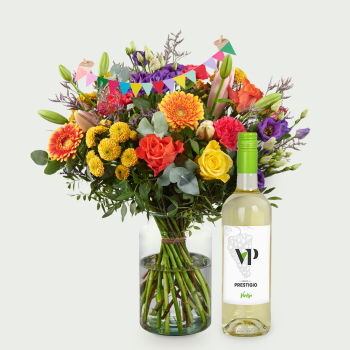 Birthday bouquet Ruby
From
Is there a birthday coming up? Give birthday bouquet Ruby to the lucky one! This bouquet is an eyecatcher in every room.
Order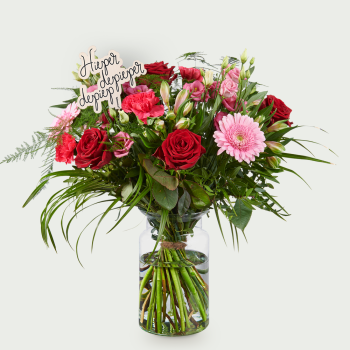 Birthday bouquet Eveline
From
Are you still looking for an awesome birthday gift? Look no further! Bouquet Eveline has beautiful flowers whom everyone will love.
Order
Birthday bouquet Jana
From
Make every birthday party unforgettable with birthday bouquet Jana! She is filled with gorgeous flowers like the rose, gemini and dianthus.
Order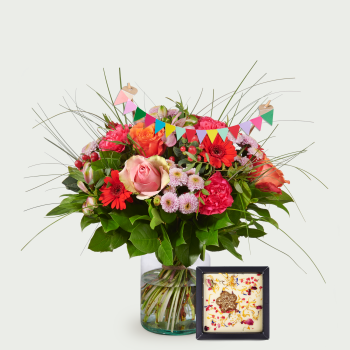 Birthday bouquet Alley
From
Surprise the birthday boy or girl with a beautiful bouquet of flowers. Birthday bouquet Alley is a very good option. Her warm colors light up every room and bring some coziness to it.
Order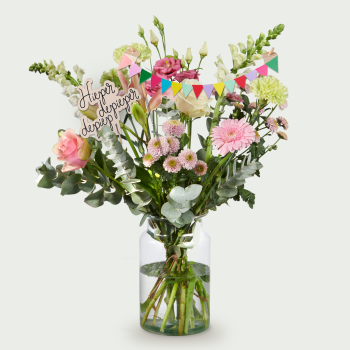 Birthday bouquet Mia
From
Hooray! Which birthday boy or girl are you going to surprise with bouquet Mia? This beauty contains eight different flowers and they all fit in the same color palette.
Order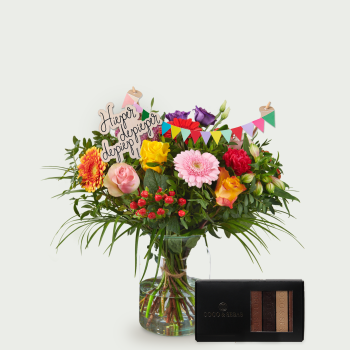 Birthday bouquet Lexie
From
Surprise the birthday boy or girl with birthday bouquet Lexie! The perfect gift for an unforgettable birthday.
Order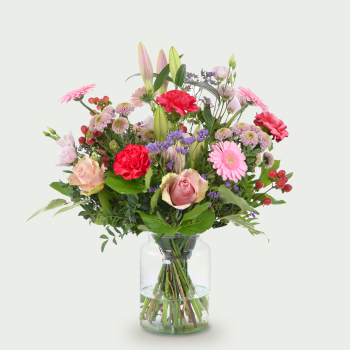 Surprise yourself or the birthday person with this cheerful bouquet. This bouquet looks great on any table!
Order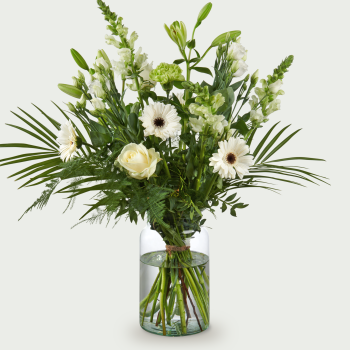 The combination of the different white flowers give the bouquet a timeless look. The bouquet includes gerberas, roses, lilies, snapdragons and more!
Order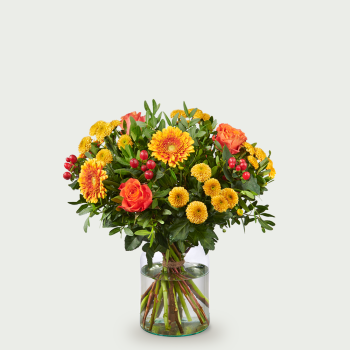 The chrysanthemums together with the gerberas and roses make this bouquet the perfect gift. Suitable for different occasions!
Order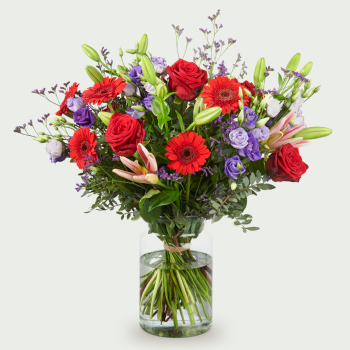 Wow! With this extra large bouquet, the recipient can only be overwhelmed!
Order
Wide range of birthday flowers
A birthday is the perfect moment to send someone flowers, because you let them know you are thinking about them. At Topbloemen.nl you can easily order birthday flowers and have them delivered personally by your local florist. On this page you will find a nice selection of birthday flowers. These bouquets can be delivered all over the Netherlands. There are more than 200 local florists affiliated with us, spread across the country. The bouquets are delivered personally, so the attention value is high.
7 days freshness guarantee on birthday flowers
When you order a bouquet for someone's birthday through Topbloemen.nl, you will always get fresh flowers of high quality. The specially selected florists know exactly what they deliver. You also benefit from a 7-day delivery guarantee when you order through us. The recipient will enjoy the bouquet for a long time. Not only for a birthday, but also for various other occasions it is nice to give a bouquet as a gift. For example, how about a field bouquet, roses or have someone's favorite flowers delivered?
Choose a beautiful birthday flower and surprise the lucky one
Even if you don't have time to be at that particular party, you can of course have flowers delivered! You order in just 3 steps and we will deliver the bouquet on the day you want. Are you on the late side? No problem! Order before 2 p.m. and we'll make sure your friend, family member or associate receives a beautiful bouquet the same day. After all, a bouquet of flowers always does the trick. Any questions? Feel free to contact us by calling 088 - 110 8000 or take a look at the frequently asked questions.
Read more