7 Day Freshness Guarantee

Order in just 3 steps

Buy now pay afterwards

Same day delivery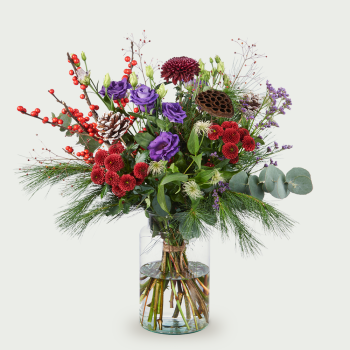 This bushy bouquet is especially meant for all nature lovers. Made of natural materials and detailed with snowy pine cones, this bouquet is a picture to behold.
Order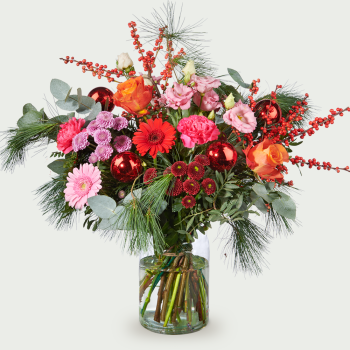 Bouquet Amalia puts a smile on the recipient's face! Filled with gerberas, roses and cheerful baubles, this bouquet is a real hit.
Order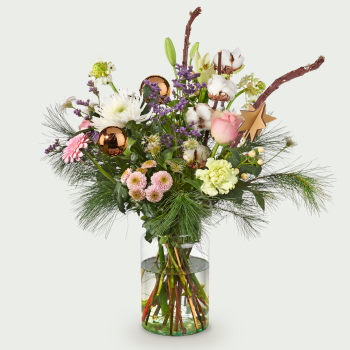 With its soft colors and cotton branch, bouquet Gabrielle exudes tranquility and beauty.
Order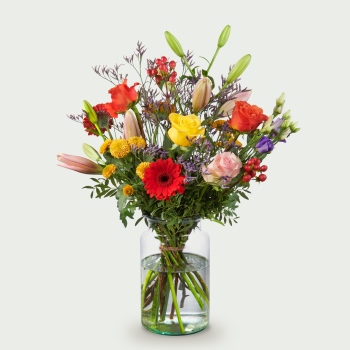 A loose bound bouquet with different beautiful color shades. This bouquet includes gerberas, roses, santishas, lilies and more!
Order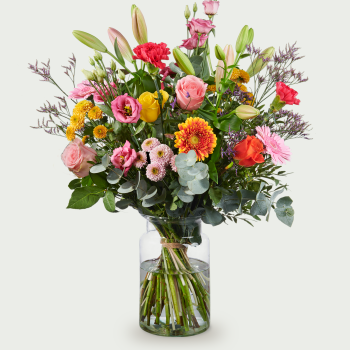 A generous bouquet that really makes you stand out! Bound by the regional florist with beautiful flowers such as the rose, germini and dianthus.
Order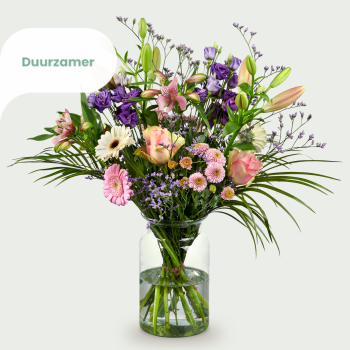 This bouquet comes with Green florist label. The Green florist label guarantees that the bouquet meets the requirements for sustainable and responsible cultivation.
Order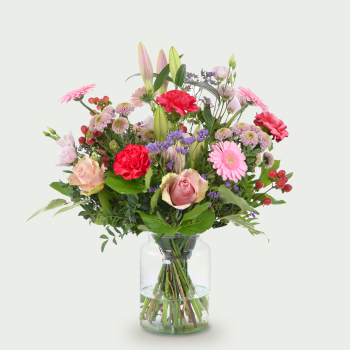 Surprise yourself or the birthday person with this cheerful bouquet. This bouquet looks great on any table!
Order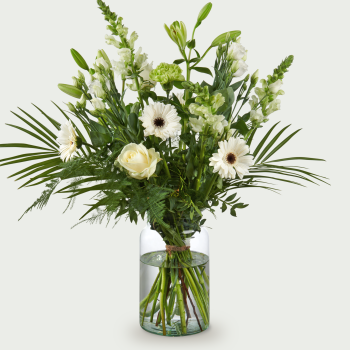 The combination of the different white flowers give the bouquet a timeless look. The bouquet includes gerberas, roses, lilies, snapdragons and more!
Order
What is the difference between a field bouquet and a picking bouquet?
The difference between a field bouquet and a picking bouquet is that a field bouquet is a lush bouquet that looks 'natural'. It is often awakened with 'natural' looking flowers and colors. The bouquet consists of many bouncy elements, such as grasses. When arranging the bouquet, different heights are used, giving the field bouquet a slightly messy look. It looks like you picked the flowers and put them together like that in your hand. A picking bouquet is all about simplicity. Much of the foliage is removed so that the flower takes center stage. Special flowers in variegated colors are often used. Again, different heights are used, but arranging a picking bouquet is just a little more "organized.
Delivering a bouquet of picking or field bouquet
If you want to have a bouquet delivered, you can do this easily online through Topbloemen.nl. Pick a beautiful bouquet of wild flowers for yourself or choose a cheerful bouquet for someone else. Field flowers are suitable for various occasions. You are guaranteed to put a smile on someone's face.
Enjoy the 7-day freshness guarantee
Have you found a bouquet of wild flowers that appeals to you? Then simply order it online, after which local florist gets to work. They will make a fresh bouquet especially for you and deliver it on your chosen day. Of course we will keep you well informed if your bouquet has been delivered. After delivery, the recipient will enjoy fresh flowers for at least seven days. That's the guarantee you get with Topbloemen.nl. Do you have any questions? Please feel free to contact us by calling 088 - 110 8000.
Read more