Charity bouquets overview
As an organization, we think it is beautiful and important to dedicate ourselves to something bigger than ourselves. Through the charity bouquet, Topbloemen.nl supports a different charity every month.
In 2022 many charities have been supported with a total donation amount of no less than € 81,680.
Januari 2022
Stichting Bio Vakantieoord adds moments of happiness to the lives of families with multiple disabled children. Because they depend on care and aids 24/7, going on vacation is not something they can take for granted. At the adapted Bio Holiday Resort, they can enjoy a happy vacation with the whole family.
€ 14.225
Februari 2022
Stichting DierenLot stands up for animals in need in the Netherlands. They do this by supporting local and regional animal relief organizations with money, kind and knowledge.
€ 19.020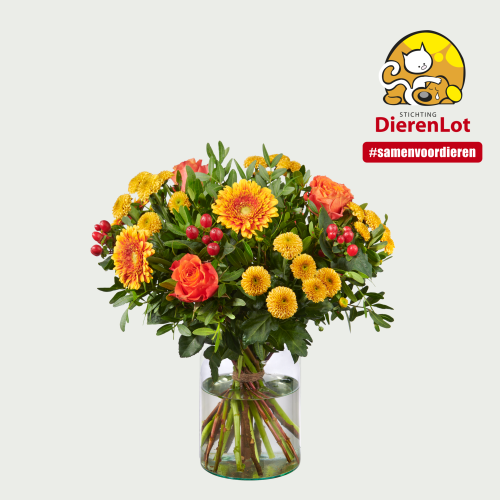 Maart 2022
KiKa raises funds for innovative research and other activities in the field of childhood cancer. This research is aimed at less pain during treatments, more healing and a higher quality of life later in life.
€ 5.355
April 2022
Stichting Babyspullen is committed to reducing the effects of poverty on babies and young children. By putting together baby starter kits, they ensure that every child can get a good start.
€ 3.135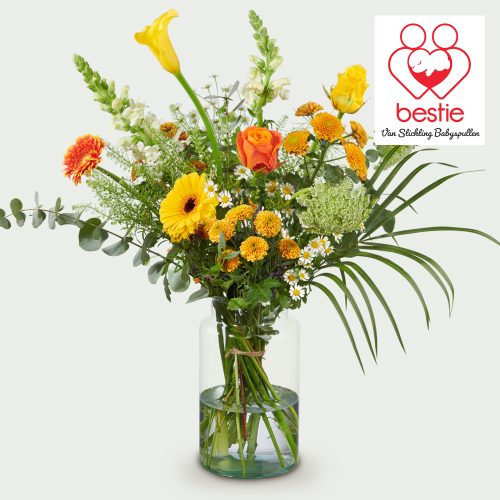 Mei 2022
Amref Flying Doctors is committed to improving health care in Africa and specifically training midwives so that women can give birth safely. This way they ensure that more women can become healthy mothers.
€ 6.875
Juni 2022
MIND aims to promote mental health in the Netherlands and with a focus on preventing mental problems in young people. They teach them to recognize symptoms, discuss them and ask for support. MIND offers information, tips and psychological help free of charge and anonymously to anyone who needs it.
€ 7.765
Juli 2022
Ronald McDonald Children's Fund ensures that sick children and their families can be close to each other. The charity offers them a warm and hospitable stay in one of the guest houses at hospitals. Thus, they ensure that the physical and mental well-being of sick and care-intensive children and their families improves.
€ 7.170
Augustus 2022
Stichting Opkikker provides bright spots for families with a long-term sick child. By organizing special Opkikker days with lots of fun activities, the worries of these families can temporarily fade into the background. Children are taken to a world where being ill does not play the leading role for a while.
€ 4.535
September 2022
Stichting Slachtofferhulp ensures that specialized help is available for people in the Netherlands who have been the victim of a crime, accident or disaster. So these people can receive all the help they need to get back on track in their lives.
€ 4.305,-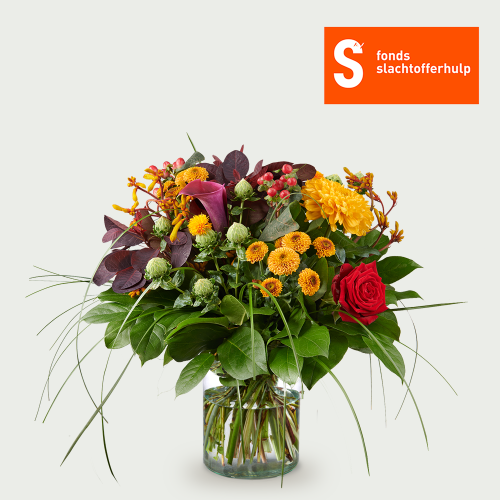 Oktober 2022
Stichting Vier Het Leven wants to reduce loneliness among the elderly by going out with others. An evening at the theater, a concert or a day at the museum, Stichting Vier Het Leven organizes it! This gives the elderly the chance to participate in socio-cultural activities.
€ 4.070,-
November 2022
Stichting Bont Voor Dieren dreams of a worldwide ban on the production and sale of fur. The fur industry is ethically irresponsible and characterized by animal suffering. This charity takes action against this by providing information and moving politicians to take measures against the fur industry.
€ 2.450,-
December 2022
Every parent wants his/her child to grow up in a safe and loving home with good opportunities for the future. For us this goes without saying, but for millions of children and families in Latin America it does not. WereldOuders works for the personal development of these vulnerable children and families by helping them with a safe home, health, education and independence.
€ 2.775,-
How does it work?
Each month, one bouquet from our assortment is dedicated to a specific cause. The idea: customers donate €2,50 to the cause when purchasing this bouquet - this amount is included in the price of the bouquet - and Topbloemen.nl doubles this donation. So per sold bouquet €5,- goes to the charity of the month.
Would you like to propose a charity yourself? Mail to marketing@topgeschenken.nl and ask for the pitch form.