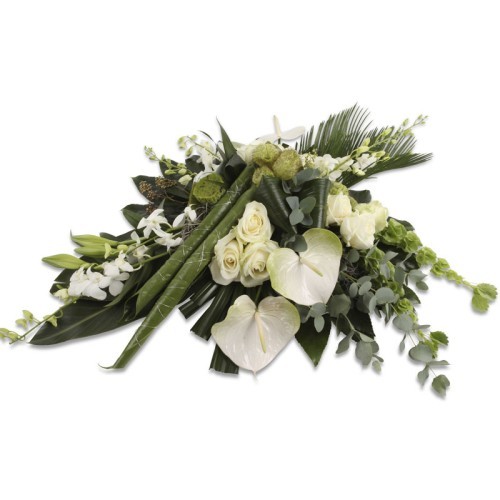 A funeral arrangement with white flowers, combined with greenery for a soft look. A particularly beautiful funeral arrangement to be delivered at a funeral.
Add a stylish ribbon to the arrangement for € 15,00.
The funeral piece can be delivered at the date and location of your choice.
All funeral arrangements are handmade by our florists.
Do you have special wishes? Please contact our customer service.